Latitude Group Travel is excited to announce that AHISA (Association of Heads of Independent Schools of Australia) has selected our organisation to become their educational travel partner.
While we have been working with independent schools since our inception, it is wonderful to gain formal recognition for the quality of our products and services.
Our focus on bespoke tours for each individual school and teacher, alongside the carefully crafted, curriculum linked itineraries, inclusive of a wide range of experiential learning activities is what makes our methodology world class.  Latitude Group Travel believes that students gain more knowledge and engage at a far greater level when they learn by being involved in interesting, challenging and fun activities that relate directly to the curriculum and required learning outcomes
AHISA's announcement notice:
"AHISA welcomes a new partner, Latitude Group Travel. Latitude Group Travel offers educational tours designed specifically for its clients, taking into account desired student learning outcomes across one or a combination of educational subjects, performing arts subjects, service learning and/or cross-curriculum priorities or general capabilities. Tours include iconic sightseeing and additional subject relevant sights in combination with experiential learning activities that range from workshops and themed guided tours, to Q & A sessions with experts, simulations, classes, coaching and behind-the-scenes tours. All planning, preparation and logistics for tours are undertaken by Latitude Group Travel."
 

ASTA Partnership
La

titude Group Travel is proud to have recently forged another new partnership – with ASTA – Australian Science Teachers' Association.   We are incredibly excited at the plans we have with ASTA, including a newly expanded Japan Study Exchange.
Adolescent Success Partnership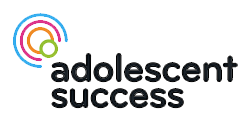 Recently, you may have seen Adolescent Success (formerly MYSA) put out a press release about our partnership.  Also fairly new, our relationship should engender some exciting new initiatives.
Our Other Valuable Partnerships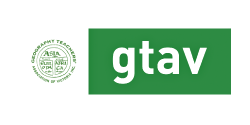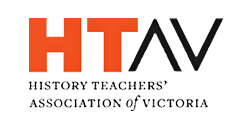 Latitude Group Travel's other valuable, established partners are HTAV (History Teachers' Association of Victoria ) and GTAV ( Geography Teachers' Association of Victoria), both known to be exceptionally active associations with whom we are proud to be partnered.
Teacher Professional Development
Latitude Group Travel, in conjunction with most of these partners, are developing accredited professional development teacher study tours, which should offer great ways to meet your PD obligations.  These tours are all based on the experiential learning model that we employ so effectively in our student educational tours, so your PD will include challenging and fascinating exercises balanced with some down time in some fabulous locations.
The Geography teachers' PD tour to Hawai'i has already been announced, so if you are interested, please contact us on 03 9646 4200 and ask for Delia Gawthorne.
The ASTA PD tour will be announced very shortly – and there's much more to come!