Geography Teachers Professional Development Tour
Geography Teachers Association of Victoria (GTAV) Teacher Professional Development Tour
NEW ZEALAND
SOUTH ISLAND EXPLORATION
8 – 15 DECEMBER 2018
This unique, curriculum-linked tour, specifically designed for Geography teachers, couldn't be set in a more stunning location. New Zealand offers spectacular glaciers, magnificent fiords, rugged mountains and rolling emerald green hillsides combined with miles of coastline, gorgeous sandy beaches and picturesque towns.
TOUR HIGHLIGHTS
Franz Josef Glacier guided hike – including Scientific Hazard Identification and Prevention Program

Kaikoura – swim with the dolphins and experience sustainable tourism

Christchurch – investigate hazards and disaster, exploring earthquakes and liquefaction

Relax in hot springs and investigate their use for tourism

Rakaia River – Join Dr James Driscoll's fieldwork team, gathering observations using state-of-the art equipment …. and much, much more.

The study tour provides GTAV certification of 56 hours of curriculum and pedagogy linked professional learning referenced to the Australian Professional Standards for Teachers.
This tour encompasses the Geography curriculum – VCE Unit 1 Hazards and Disasters, VCE Unit 2 Tourism, VCE Unit 3 Land cover change, Level 10 Environmental Change and Management, Geographical concepts and Skills and Fieldwork.
WELCOME TO NEW ZEALAND
This unique, curriculum-linked tour, specifically designed for Geography teacher professional development, couldn't be set in a more extraordinary location.
Join GTAV, University of Canterbury NZ and Monash University for this fabulous opportunity to develop your Geography knowledge and fieldwork skills, along with a range of Geography curriculum elements, all covered in this comprehensive, fascinating tour in one of the world's most beautiful environments.
With guided tours, Geography aligned workshops and tertiary level fieldwork, you can be assured of taking away valuable information and techniques which will significantly impact your Geography lessons and fieldwork preparation. Your students will gain immensely from your experiences, which include research with a Monash University Professor and a whole lot more.
Dr. James Driscoll is a scientist at Monash University, School of Earth Atmosphere and Environment. He conducts extensive research at Rakaia River and speaks regularly at the GTAV VCE Conference and at VCE GTAV student lectures. During this part of your tour you will become part of Dr. Driscoll's field research team. Assisting him with his research, you will collect primary data and operate a range of geospatial equipment, all while learning techniques applicable to your students. There may even be the opportunity to Skype your students to show them what you're doing!
Amongst the serious fieldwork and workshops is the opportunity to swim with the dolphins – something you won't easily forget – and to relax in natural hot springs. Exploration of some stunning places, including Franz Joseph and Fox glaciers, several superb glacial lakes, landslide sites and the Alpine Fault, which is the "on-land" boundary of the Pacific and Australian Plates will all keep you awestruck.
This tour offers more than you can imagine in engaging sites, fieldwork and learning.
TOUR COST
Approximately $3,950 (excluding flights) per person twin share, for Members of the GTAV & other Australian GTAs ($4,050 non members price). Includes all transfers, meals, a geography guide and 10+ experiential activities. 
Price is based on 20 teachers taking the tour. The price may also be impacted by the AUD/NZD exchange rate.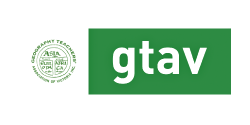 IMPORTANT INFORMATION
$200 DEPOSIT DUE NOW TO RESERVE YOUR PLACE ON THIS EXCITING TOUR (STRICTLY LIMITED PLACES)
This study tour will provide GTAV certification of 56 hours of curriculum and pedagogy linked professional learning referenced to the Australian Professional Standards for Teachers.
The tour should be tax deductible (please note that we are not financial advisers and this should be taken as general information only)
Carefully crafted, curriculum linked itinerary specifically designed in conjunction with GTAV for teacher professional development
Escorted by a tour director and by Stephen Latham, Executive Officer, GTAV, who will provide the professional development for participant teachers
Dr. James Driscoll is a world renowned scientist at Monash University, School of Earth Atmosphere and Environment welcomes you into his field research team.
Experiential learning activities – Geography Fieldwork included for you which could be replicated for your students with Latitude Group Travel for domestic and national tours to this or other destinations
Safe, well located accommodation and modern coaches
Support provided 24 hours a day, 7 days a week while on tour
TOUR ITINERARY
Day 1
Depart Australia – arrive Queenstown. Explore the tourist mecca of Queenstown and its surrounds.
Day 2
Travel over Haast Pass to Franz Josef – a town prone to multiple hazards. Learn about the challenges and participate in the Hazard Identification and Prevention Program.
Day 3
Explore the glaciers – Franz Josef and Fox. Includes investigation of structure and monitoring of glaciers; drone flight demonstration monitoring ice thickness; guided hike to the glacier terminus.
Day 4
Franz Josef to Hanmer Springs.  Investigate the impacts of rock avalanches, landslides, river aggradation; visit Pancake Rocks; participate in the Seismic program at the Alpine Fault, a globally significant geological structure. Visit the hot springs.
Day 5
Hanmer Springs – Kaikoura. Explore the ongoing impacts of the 2016 Kaikoura earthquake with the Univ of Canterbury team. Swim with the dolphins and examine sustainable tourism.
Day 6
Kaikoura – Christchurch- Methven. Participate in a special Univ of Canterbury program exploring the multiple hazards affecting Christchurch; take part in training simulation and lab demonstration programs plus a guided Christchurch rebuild tour.
Day 7
Christchurch – Rakaia River. A chance to develop your fieldwork skills and contribute to current research in a full day of fieldwork collecting primary data under the direction of Dr James Driscoll (Monash University).
Day 8
Rakaia River- Christchurch. Continue fieldwork investigating the processes associated with rivers and streams and deposits and land forms created by them using state-of-the-art equipment.
Fly home from Christchurch.
INTERESTED IN BOOKING THIS GEOGRAPHY PROFESSIONAL DEVELOPMENT TOUR?
Contact us for a copy of the full itinerary and the registration form.