Girls
Go
Global Innovation
& Enterprise Tour
A partnership between Girls Invent and Latitude Group Travel
SEATTLE | SAN FRANCISCO | LOS ANGELES
Decide Your Own Dates
Girls Invent is a premier school based inventing and entrepreneurial initiative working across Australia and internationally. To help girls take their business ventures to the next level, Girls Invent has partnered with Latitude Group Travel, a leading and disruptive educational tour operator, to offer an unrivalled innovation and entrepreneurial travel experience.
PROGRAM HIGHLIGHTS
Exposure to:
Different routes to market, including sustainable and disruptive startups and social enterprises
Exclusive sessions with prominent women entrepreneurs and experts in their fields
Venture and investor capital
Ideation and design thinking
Product design process
Intellectual property
Large scale manufacturing
Innovation and marketing
Retail and merchandising
Online retail and high volume product delivery
and much more!
GIRLS

GO

GLOBAL
Students will have the opportunity to learn about every stage of the product development and delivery life cycle through visits to leading businesses and discussions, workshops and interactive sessions with women entrepreneurs, disruptors and experts in their fields. Drawing on the expertise of entrepreneurs and executives of these world class businesses, Girls Go Global has been specifically designed to walk students through the key stages required for their product or business idea to be brought to life in the marketplace and become a success.
This program brings a business enterprise to life through exposure to organisations and people that will demonstrate cutting edge processes in areas such as product development, marketing, advertising, manufacturing and distribution. Meeting with venture capitalists allows the students the experience of presenting their products to real decision makers. Students will capitalise on their learning with Girls Invent by visiting businesses that have had to innovate quickly in response to challenges in the marketplace, including the opportunity of an interactive session with high level executives.
Intellectual property protection is covered by a guided tour and workshop and leadership skills are developed through a relevant program at DisneyLand™.
A visit to a large scale manufacturing site, followed by an innovative product design workshop where students can bring their ideas to life, a sustainability manufacturing interactive experience, meeting with women entrepreneurs with their own startups and a visit to a business that has successfully disrupted their industry all adds to the value of the Girls Go Global program/tour.
A major tour highlight is the two day Girls Go Global Innovation and Entrepreneurship Conference which includes speakers and workshops on such subjects as social media marketing, advertising, venture capital for women, design thinking for entrepreneurs, presentation skills and, across the healthcare industry, healthcare startups, marketing and apps development.
This program will assist students to continue to develop their own successful businesses by providing an insight into almost every facet of the business process and product life cycle and is an extraordinary opportunity not to be missed!
TOUR COST
The tour cost may vary based on the number of students, the student/chaperone ratio and prevailing exchange rates. More information on costs will be available shortly.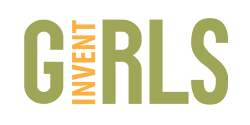 Open their eyes to a world of possibility! 
Carefully crafted itinerary, inclusive of experiential learning activities, specifically designed to complement the Girls Invent curriculum
Escorted by a tour director and specialist guides.  Facilitated by senior business executives and entrepreneurs
A unique range of business, start up and product life cycle workshops and activities
Safe, well located accommodation and modern coaches
Support provided 24 hours a day, 7 days a week while on tour
Presentation to interested parents and students. Pre-departure meeting and briefing for participating teachers, students and parents or guardians
Transparent pricing with clearly defined inclusions – nothing is hidden
Complimentary tour video on DVD
TOUR ITINERARY
Day 1
Depart Australia.   Arrive LA. Travel to Seattle. Sightseeing. Overnight Seattle
Day 2
Global leader in manufacturing site with unique workshop. Visit international social enterprise.  Overnight Seattle
Day 3
World class online retailer visit for product delivery tour and STEM related experience. Overnight Seattle
Day 4
Game changing collaborative innovation hub. Tour and panel discussion with women entrepreneurs. Fly to San Francisco.
Sightseeing. Overnight San Francisco
Day 5
Hands on design/development workshop with innovative materials. Bring your design or idea to life! Visit the site of a global phenomenon. Overnight San Francisco
Day 6
Intellectual property protection related guided tour and workshop. Tour, talk and Q & A to learn how an industrial design co brings major brands products to life. Overnight San Francisco
Day 7
Behind the scenes with a world famous tech retailer for retail merchandising which creates a unique customer experience.
Workshop on starting your own business. Visitor centre of a major tech firm to experience retail merchandising and employee work space. Overnight San Francisco
Day 8
Day 1 of Girls Go Global Innovation and Entrepreneurship Conference. Presentation skills, social media marketing and advertising. Present to venture capitalists. Women's empowerment workshop. (conference order may change).  Overnight San Francisco
Day 9
Day 2 of Conference includes an interactive session with a female-only venture capital firm, a marketing session, understanding startups and app development in healthcare and design thinking for entrepreneurs. (conference order
may change) Evening flight to LA.   Overnight Anaheim
Day 10
Disney Youth Education Series Leadership Program. Free afternoon at DisneyLand™. Overnight Anaheim
Day 11
Meet with a respected CEO who created a major business phenomenon. Learn how to react to market forces, to innovate and change. Meet a business founder who disrupted an industry. Overnight LA
Day 12
Who do you need to connect with to give your startup a kick start? This company provides a crash course in business for entrepreneurs and connects them to vital service providers. Flight home
Day 13
Cross the International Date Line. Lose one day
Day 14
Arrive home
OPEN THEIR EYES TO A WORLD OF POSSIBILITY
We're committed to helping teachers and their students bring innovation and entrepreneurship to life, by creating memorable and unique experiences, including a large proportion of experiential learning activities
And remember – if you are not located in Australia, you are also welcome to enquire about this tour.
Create unforgettable memories on this tour of a lifetime!
GIRLS INVENT

PROGRAM
If your school is interested in the Girls Invent Program – the precursor to this tour ( not essential ), please contact: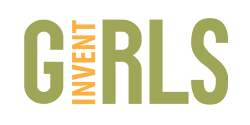 Girls Invent
Dr Mark Glazebrook
Phone: 0456 901 588
www.girlsinvent.com.au