Adolescent Success Professional Development Tour
The Finnish Education System
Teacher Professional Development Tour 
 Helsinki, 29 September – 5 October 2019
 Immerse yourself in one of the world's leading education systems
Join your colleagues on a private, custom designed teacher professional development tour to understand how Finland has managed to consistently remain at the top of the PISA Scale for education … despite having the shortest school year in the western world.
FINLAND PROFESSIONAL DEVELOPMENT TEACHER TOUR
HIGHLIGHTS
Finland remains consistently at the top of the PISA scale for education – despite having the shortest school year in the western world.

Experience first-hand the Finnish difference with interactive visits to several schools

Participate in interactive sessions with education experts focusing on different principals each day such as "Less is More" and "No Dead Ends"

Each day builds on knowledge previously gained

Regular opportunities to interact with Finnish teachers and students

Tour the highlights of Helsinki, the jewel in the crown of Finland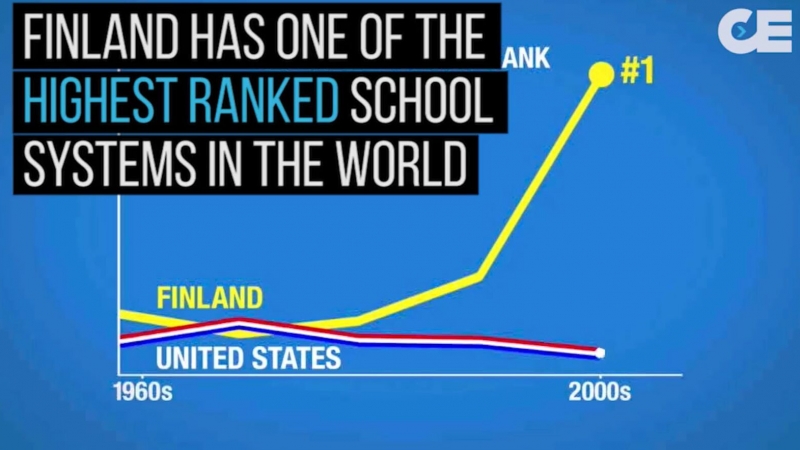 TOUR ITINERARY
Day 1
Meet the tour in Helsinki. Enjoy a guided city tour today where you will see such sights as Temppeliaukio, Suomenlinna, the Senate Square and Helsinki Cathedral. Bus to Tampere to your 4 star hotel in a single room, for the duration of the study tour. Enjoy an included welcome dinner.
Day 2
Today you will commence Day 1 of your 5 day Finnish Study Tour Program. The morning will consist of an introduction to the Finnish education system followed by a school visit in the afternoon where you will have the opportunity to speak with teachers and students.
Day 3
Day 2 of your Finnish Study Tour Program. This morning's focus is Curriculum, assessment and support in Finnish Basic Education. The program will include another visit to a Finnish school during the afternoon. Dinner is included tonight.
Day 4
Day 3 of your Finnish Study Tour Program. Today you will be looking at early childhood education and care and pre-primary education as a basis for learning. After lunch take a guided visit to an integrated class.
Day 5
Day 4 of your Finnish Study Tour Program. This morning your program includes a look at high school and vocational school – real choices. You will then participate in the Green Trail Nature Experience gentle hike and bbq in the spectacular Finnish forest.
Day 6
The final day of your Finnish Study Tour Program. The focus for this morning is leadership and management in Finnish schools. The program will include another valuable school visit. At the conclusion of the program there will be the opportunity to reflect and evaluate what you have learned. Enjoy a farewell lunch today.
Day 7
Transfer to Helsinki. End of study tour.
Need more information? Read our blog post from last year's tour!
IMPORTANT INFORMATION 
Cost: This exceptional tour costs around $4800 – $5200 (depending on numbers) excluding flights (flights to be self organised, but we can book them if you prefer)
The cost includes twin-share accommodation (single supplement $680) in a modern and luxurious 4 star hotel, 6 breakfasts, 5 lunches and 3 dinners and all transportation while you are on tour.
To book, a deposit of $2000 is required by the end of April 2019
The tour should be tax deductible (please note that we are not financial advisers and this should be taken as general information only)
Carefully crafted, curriculum linked itinerary specifically designed in conjunction with Adolescent Success for teacher PD
Safe, well located accommodation and modern coaches
Support provided 24 hours a day, 7 days a week while on tour
This tour provides an extraordinary understanding of what makes the Finnish school system so different, yet so successful. The unforgettable interactive and experiential program delivers such exceptional training and access to the Finnish school system that you will leave Helsinki with very real, useful, practical knowledge that could make a significant difference at your school.
INTERESTED IN PROFESSIONAL DEVELOPMENT TOURS?
Contact us to discuss your unique requirements.