Geography Teachers' PD Tour
Geography Teachers Association of Victoria (GTAV) Teacher Professional Development Tour
Hawai'i, Oahu & the Big Island
SEPTEMBER 2018
This unique, curriculum-linked tour, specifically designed for Geography teacher professional development, couldn't be set in a more extraordinary location. Join GTAV for this fabulous opportunity to develop your Geography knowledge and fieldwork skills, along with a range of Geography curriculum elements, all covered in this comprehensive, fascinating tour in one of the world's most beautiful environments.
TOUR HIGHLIGHTS
Gain confidence and new techniques in teaching Geography, including fieldwork preparation and teaching
47 hours towards your professional development requirements
Spend a day in spectacular Volcanoes National Park for HAZARDS AND DISASTERS
Visit Honolulu's iconic sites for TOURISM, including the Iolani Palace, Polynesian Cultural Centre and more
Visit a landslide site and Oahu's North Shore where the big waves roll – COASTAL AND GEOMORPHOLOGY
Subject to availability, visit Hawaii's Emergency Management Agency and the Pacific Tsunami Warning Centre for HAZARDS AND DISASTERS
Take a Lava Boat ride to see the lava meet the sea, creating a performance that will stay with you for a lifetime!   (optional activity)
On a second boat tour you'll marvel at the spectacle of the gentle Manta Ray floodlit at night. Get up close and personal by swimming with these giant plankton eaters (optional activity)
Visit the poignant, historic City of Refuge for POPULATION CHANGE GEOGRAPHY FIELDWORK or snorkel in the nearby bay
Hike into a lush Hawai'ian rainforest with a local park ranger
Hike to Diamond Head to see the extraordinary views. Enjoy the beauty of Hawai'i
E Komo Mai Hawai'i
(Welcome to Hawai'i)
This unique, curriculum-linked tour, specifically designed for Geography teacher professional development, couldn't be set in a more extraordinary location. Hawai'i has 11 of the world's 13 climate zones, set amongst a plethora of palm trees, pristine beaches, wet and dry lush rainforests and a buzzing town centre.  With fieldwork led by Steve Latham from GTAV, you can be assured of taking away valuable, worthwhile information and techniques, not only with the prospect of taking your own students on tour, but for your everyday teaching, the development of fieldwork days and for Geography in the classroom. Spectacular Volcanoes National Park, along with your lava boat ride are experiences unlikely to be forgotten, as is the opportunity to swim with the gentle Manta Ray, which feed only on plankton and have no sting in the tail!
Every day includes fieldwork aligned to a range of curricula from Year 8 to Year 12 Certificates across Australia. The tour will be equally advantageous for the International Baccalaureate curriculum. Including some reflection times, the tour will also give you the tools to teach your students critical thinking and questioning skills.
TOUR COST
To be confirmed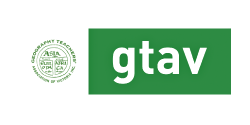 IMPORTANT INFORMATION
This study tour will provide GTAV certification of 47 hours of curriculum and pedagogy linked professional learning referenced to the Australian Professional Standards for Teachers.
The tour should be tax deductible (please note that we are not financial advisers and this should be taken as general information only)
Carefully crafted, curriculum linked itinerary specifically designed in conjunction with GTAV for teacher PD
Escorted by a tour director and by Stephen Latham, Executive Officer, GTAV, who will provide the professional development for participant teachers
Experiential learning activities – Geography Fieldwork included for you which could be replicated for your students with Latitude Group Travel for domestic and national tours to this or other destinations
Safe, well located accommodation and modern coaches
Support provided 24 hours a day, 7 days a week while on tour
Pre-departure meeting and briefing for participating teachers
TOUR ITINERARY
Day 1
Depart Australia. Arrive Honolulu airport early a.m. Meet your coach and Tour Director.  Orientation and reconnaissance guided tour of Honolulu including iconic sights.  Afternoon – Tourism and Urban Design Fieldwork at the newly developed International Marketplace
Day 2
Travel to site of two large landslides for Hazards and Disasters Fieldwork followed by Waimea Bay and Banzai Pipeline beaches for Coastal Geomorphology Fieldwork. Spend the afternoon at the Polynesian Cultural Centre for Tourism Fieldwork and Debrief. Optional luau feast dinner at the Centre
Day 3
Guided tour of Oahu's neighbourhoods for Urban Geography – Land Use Change Fieldwork. Visit to Hawai'i Emergency Management Agency** for Hazards and Disasters Fieldwork, followed by a Pearl Harbour experience. There will be a short talk by a Naval Veteran short talk (subject to availability). Debrief and Reflection
Day 4
Early morning hike to Diamond Head. Guided visit to Science Adventure Centre – how Geography is central to STEM. Pacific Tsunami Warning Centre visit (subject to availability) for Hazards and Disasters Fieldwork
Day 5
Ranger led Manoa Valley rainforest guided tour with Environmental Change and Management fieldwork. Afternoon Tourism fieldwork at Ala Moana Shopping Centre. Late afternoon flight to Hilo
Day 6
Short hike to Rainbow Falls. Visit to Centre for the Study of Active Volcanoes for a teacher workshop (Hazards and Disasters)
Day 7
A full day of Hazards and Disasters fieldwork, a tour highlight – Volcanoes National Park, including Kilauea Caldera, Visitors' Centre, Lava Tube, Steam Vents, Bluff and sulphur banks. Optional evening activity – spectacular Lava Boat tour
Day 8
Choice of a Tour of the City of Refuge for Population Change Geography fieldwork, or snorkel the nearby coral reefs. Optional evening activity – Snorkel with the Manta Rays
Day 9
Early morning flight to Honolulu for your flight home to Melbourne
Day 10
Cross the international date line and lose a day
Day 11
Arrive home
OPEN THEIR EYES TO A WORLD OF POSSIBILITY
We're committed to helping teachers and their students bring Geography to life, by creating memorable and unique experiences, including a large proportion of fieldwork, the building blocks of data collection for the Geographer to study.
And remember – if you are not located in Australia, we can develop an itinerary for your curriculum too
GEOGRAPHY CURRICULUM SUBJECTS
Geography
Integrated Humanities
INTERESTED IN GEOGRAPHY TOURS?
Contact us to discuss your unique requirements.